New products and innovations
We are shaping developments in the mining industry through product innovation and our efforts in automation, digitalization and electrification. Sandvik Mining and Rock Technology's products and solutions are helping our customers work in a safer, healthier and more productive way.
Drilling speed and precision
The tunneling jumbo DT1132i is the newest addition to our extensive range of heavy-duty underground drill rigs, developed with a modular design to make them highly flexible and versatile. The tunneling jumbo, which incorporates some of the latest digital solutions on the market, helps customers with fast and accurate drilling in tunneling and cavern excavations.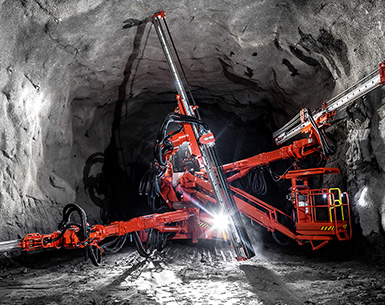 OptiMine enhanced
Sandvik Mining and Rock Technology continued to develop the OptiMine® platform, which helps mining customers improve their planning, processes, productivity and safety through real-time data information. The system identifies such things as bottlenecks and areas for operational improvements as well as providing insights into operator actions to improve safety. Three new modules were introduced in 2019, that focus on location-based analytics, 3D mine visualization and smart scheduling.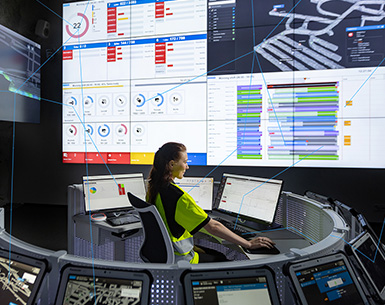 Connected crushers optimize performance
Three new models of cone crushers have been added to the 800i series of premium cone crushers. The new generation Automation and Connectivity System is a standard feature on each of these models, which are connected to the My Sandvik portal. With connectivity, the system can continuously monitor and optimize crusher performance and control the complete lubrication system, to increase uptime and reliability.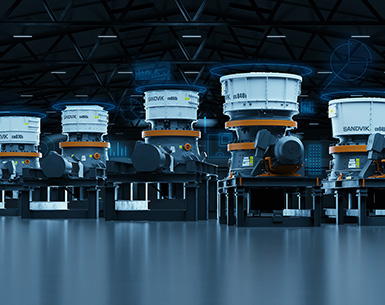 Powerful grades
For decades, Sandvik Mining and Rock Technology has been producing rock tools with cemented carbide, which is one of the most successful composite engineering materials ever produced. Now we have gathered our most powerful carbide grades under one name, PowerCarbide, to showcase the importance of carbide grades in drilling operations and offer customers tailored solutions.