Overview
Sandvik Machining Solutions
Sandvik Machining Solutions could maintain solid margin levels in 2019 despite a weaker market in the global automotive and general engineering segments. The business area has begun a journey of expanding its offer to secure its leading position in component manufacturing in the years to come.
Sandvik Machining Solutions manufactures tools and tooling systems for engineering industries worldwide. The business area also offers digital technology for metal cutting, and advanced materials and solutions for additive manufacturing. Sandvik Machining Solutions is organized into seven divisions: Sandvik Coromant, Seco, Walter, Dormer Pramet, Wolfram, Additive Manufacturing and Applied Manufacturing Technologies. The majority of the business area's customers are in the general engineering sector (46 percent), followed by the automotive, aerospace and energy sectors.
Market 2019
Economic instability, such as trade conflicts, affected demand for products in the automotive and general engineering segments. This was felt most strongly in Asia, although the automotive sector in Europe started slowing down as well, affecting the business area's order intake and revenues negatively. Revenues remained fairly stable in North America, supported by deliveries on project orders received early in the year, but by the end of 2019, orders in the automotive and engineering sectors began to decline. The aerospace segment continued to perform well throughout our geographic regions.
Meet Sandvik podcast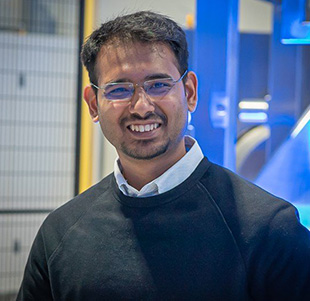 Nikhil Dixit, Additive Manufacturing Engineer, talks about the opportunities that come with 3D printing.