Customers and products
The vast majority (76 percent) of Sandvik Mining and Rock Technology's customers are in the mining segment, while 20 percent work in the construction industry. The remaining 4 percent is in the oil and gas industries.
Mining customers are relatively few, but they are large and mainly global. In the construction industry, customers are mainly small to medium-sized contractors and quarries and the business is project-driven with a local focus.
New products and innovations
Increasing productivity
Leopard™ DI650i, the new down-the-hole (DTH) drill rig helps customers raise productivity. Intelligent control technology applied in both the compressor and the hydraulic system's cooler fan can reduce fuel consumption by up to 15 percent compared with conventional DTH rigs. The automated solution enables the maintenance crew to carry out daily servicing tasks at ground level through a touch screen for monitoring and diagnostics, providing the rig operator with a safer working environment.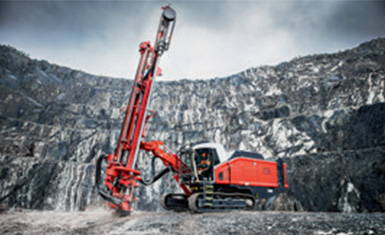 Advanced automation
This next generation of OptiMine® data analytics enables mining companies to gain operational improvements in their mining process by providing real time and automated dashboards with a comprehensive process overview to drive improvements. The solution was developed in cooperation with both miners and contractors and the underlying technology platform is the result of a partnership between Sandvik and IBM.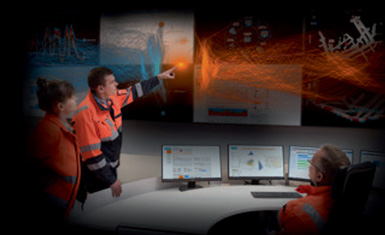 Intelligent crushing
The new CH800i series of connected cone crushers offers intelligent crushing based on information delivered via the My Sandvik portal. The new series helps customers gain insights into productivity and predictive maintenance by offering statistical information that can be used to increase uptime and identify areas for improvement.