Overview
Sandvik Mining and Rock Technology
2019 was another solid year for Sandvik Mining and Rock Technology, which benefited from a stable mining market. Mining equipment orders remained steady and the aftermarket performed exceptionally well.
Sandvik Mining and Rock Technology manufactures equipment and tools for the mining and construction industries and offers service and digital solutions that help customers maximize their productivity and profitability. The vast majority (82 percent) of our customers are in the mining segment and the aftermarket business accounts for 60 percent of revenues. The business area provides equipment, rock tools, wear and spare parts for rock cutting, crushing and screening, loading and hauling, tunneling, quarrying and breaking and demolition. Sandvik Mining and Rock Technology is leading the mining industry when it comes to automated loading and hauling systems in underground mines.
Market 2019
The mining market remained strong in 2019, with commodity prices holding up, despite copper volatility mainly driven by trade disputes. Australia, in particular, had excellent growth during the year, and is, along with South Africa, our largest market. Orders for both underground and surface mining equipment were healthy, but, as customers caught up on their equipment replacements, growth tapered off somewhat compared to the high levels experienced in the previous year. Equipment replacements continued to drive demand in both mining and the construction segments.
Meet Sandvik podcast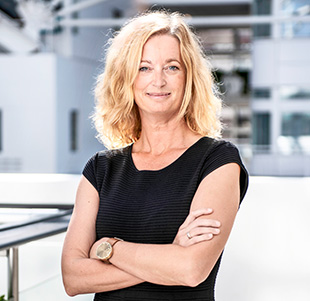 Petra Sundström, Head of Digital Business, and Pernilla Jonsson, Head of Ericsson Consumer & Industry Lab, discuss how digitalization, artificial intelligence and the internet of things are changing the landscape for manufacturing companies.