An eventful year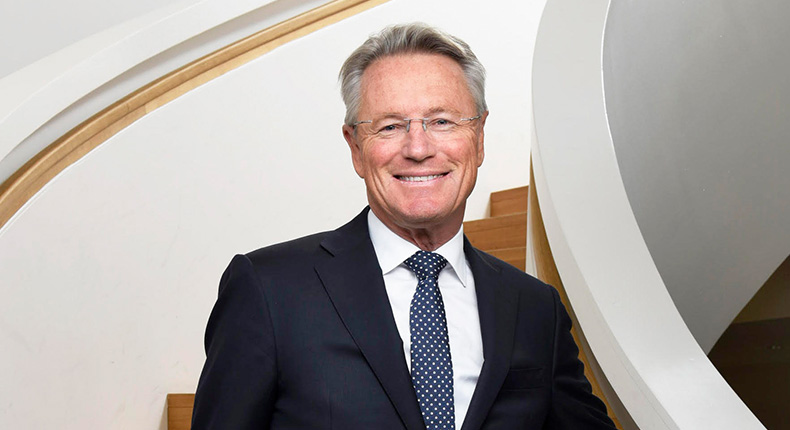 2019 was a successful and eventful year for Sandvik. We conducted several exciting acquisitions, presented new financial targets, new long-term sustainability targets and initiated the internal separation of Sandvik Materials Technology. We also noted distinct signs of a slowdown in the market and have therefore adapted our costs to ensure continued good profitability.
Sandvik entered 2019 with clear momentum from a positive economic climate. Behind us, we had a year of record sales as we, for the first time, exceeded 100 billion SEK in 2018. 2019 also ended with a record, as sales rose to 103 billion SEK, supported by a strong start to the year and the positive contribution from currency effects.
Well-prepared for a downturn
The economic slowdown, which we had planned for over a period of time, became evident during the summer. We were well-equipped for this as all operating units at Sandvik had prepared for how to act in the event of a deterioration in the market. These plans were implemented during the summer and autumn months.
The scope has varied between our different units, all of which have their unique circumstances, but all business areas have had to adapt and take cost-control measures, including redundancies. It is never easy to take these kind of actions but they were necessary to ensure that Sandvik stands strong regardless of the prevailing market situation.
Thanks to our swift response to the slowdown, we achieved an adjusted EBIT margin of 18.6 percent for 2019. We could also look back on a record-high cash flow that offers us good flexibility moving forward.
New financial goals
The ability to deliver a good profitability level even under difficult conditions is one important part of the new financial targets that we presented during our Capital Markets Day at our test mine in Tampere in Finland. In addition to a target of 16 percent as the trough EBIT margin, we also presented targets for growth, net gearing and dividends.
Sustainable business
Sandvik has high sustainability ambitions and presented new long-term goals for 2030 at the Capital Markets Day. These comprise four areas: circularity, climate change, safety and fair play.
We see sustainability as a major business opportunity and we are convinced that we can make the best contribution to a sustainable future by working together with our customers and suppliers to provide more efficient, safer and environmentally-sound solutions. Sustainability is already an integral part of our operations and our new goals will help us to take further steps.
Sandvik has continued to support the principles of the UN Global Compact and to contribute towards fulfilling the UN's Sustainable Development Goals. It is gratifying to see that we have again qualified for a place in the Dow Jones Sustainability Index.
Internal separation
One important event during the year was the Board's decision in May to begin the internal separation of the Sandvik Materials Technology business area, and to evaluate opportunities for a possible listing. The internal separation program is progressing as planned.
Acquisitions at the forefront
Acquisitions in selected areas are part of our growth agenda and we have welcomed a total of nine exciting and technology-leading companies to Sandvik during the year. They include Artisan, which manufactures battery-powered equipment for underground mines, and Newtrax, which is leading in various technologies for wireless connectivity in the mining sector. I am also referring to our share of Beam IT, a company with a strong position in additive manufacturing in metal and Summerill Tube Corporation, a manufacturer of high precision tubes.
Our position in the round tool segment has strengthened during the year through the acquisitions of Wetmore Tool & Engineering, OSK and Melin Tool Company.
In 2019, Sandvik signed a contract to divest a majority of Drilling and Completions (Varel). The divested share concerns the operations related to the oil and gas industry. Reviewing the business portfolio and ensuring that we are the right owner is work that never ends. However, the divestment of Varel is a significant step in the streamlining of our business portfolio.
Continued success
In August, I announced that I would be leaving Sandvik in February 2020. I would like to take this opportunity to thank all of my colleagues, customers and shareholders for a fantastic time. It has been a privilege to lead Sandvik and I will look back on the years with the company as some of the best of my career. The strong culture and the commitment that exist among the workforce at Sandvik will ensure its future success.
Stockholm, January 2020
Björn Rosengren
President and CEO until 1 February 2020
Great potential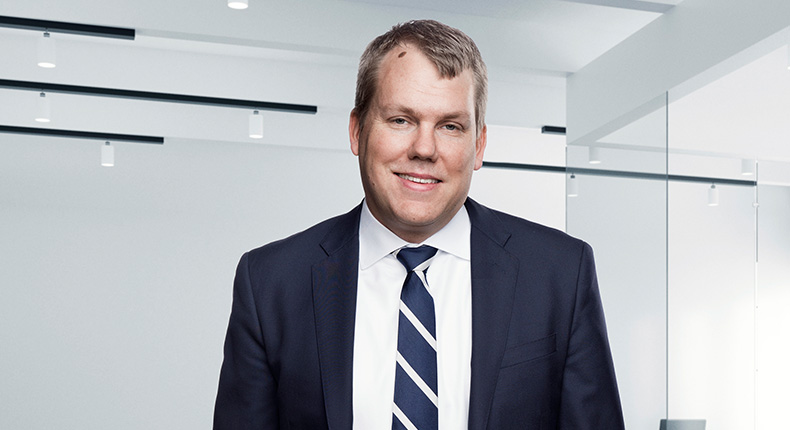 It is with both pride and optimism that I take on the job of leading Sandvik. During my initial period as President and CEO, I have set myself the task of finding out more about our various business operations. I understand that we have a stable base and dedicated employees with substantial technical know-how in the company. I see great potential to further develop Sandvik from our already strong positions in the market.
Decentralized way of working
I am convinced that the focus towards greater decentralization that has taken place at Sandvik in recent years has been the right path to take. We will continue to move in this direction. Decisions are best and fastest when they are taken close to the customer and operative responsibility should also lie here.
Decentralized decision-making is also an important component of the ambitious financial targets set in 2019. We must be able to achieve our profitability targets in all market conditions and this requires the ability to make fast decisions.
Another focus area is the ongoing internal separation of the Sandvik Materials Technology business area, where opportunities for a possible listing will be assessed.
Technical leadership
I believe Sandvik's technical leadership and strong market positions are crucial. These factors enable us to retain our status as our customers' most important partner and create opportunities to develop new products and solutions. The Sandvik workforce has a high level of technical know-how and this provides us with a solid foundation. We will now continue to build and capitalize on the major opportunities created by new business models, increased digitalization, automation and electrification of the industrial sector.
Sustainable business
I am impressed by the sustainability work already ongoing at Sandvik. To further integrate sustainability into our business will be increasingly important going forward if we are to remain a successful company.
Being the leader in both innovation and sustainability is key in recruiting the right talents, continuing to be our customers' preferred choice and remaining a company that is attractive to investors.
I am very much looking forward to getting to know our customers and all of my new colleagues. Together, we will continue to strengthen Sandvik.
Stockholm, February 2020
Stefan Widing
President and CEO as of 1 February 2020