Overview
Sandvik Materials Technology
2019 was an exciting and profitable year for Sandvik Materials Technology. We initiated an internal separation of Sandvik Materials Technology within the Sandvik Group to give the business area more flexibility for improved performance and growth.
Sandvik Materials Technology has unique expertise in materials development within advanced stainless steels and special alloys for a variety of high-demanding industries and applications. We have a broad customer offering in many segments, such as energy and engineering, as well as the chemical, medical, transportation and consumer goods segments. The business area produces tubular products, strip steel, precision medical wire, wire-based components and products for industrial heating.
Market 2019
Although there were clear indications of a market slowdown in 2019, Sandvik Materials Technology had a stable year overall, with strong demand coming from the oil and gas segment. The robust year for oil and gas had a positive effect, with orders climbing for advanced tubes such as umbilical tubes. We also strengthened our OCTG (Oil Country Tubular Goods) business. There was also a strong demand in other segments, such as aerospace and medical – areas with good growth opportunities. As the industry moves towards more electrification, we are well positioned to capture further opportunities within our industrial heating business (Kanthal). A gradual slowdown in demand in several segments had a negative effect on parts of our business in all three divisions.
Internal separation
In May we announced the initiation of an internal separation of Sandvik Materials Technology within the Sandvik Group. The purpose is to increase the business area's structural independence, enabling a stronger governance and control over the business, in line with the decentralized business structure at Sandvik. The Sandvik Board of Directors is also exploring the possibility of a separate listing on the Nasdaq Stockholm Exchange.
We began the process to separate our assets and operations within the Sandvik Group and the separation process will continue into 2020. Meanwhile, it's "business as usual" for Sandvik Materials Technology.
Meet Sandvik podcast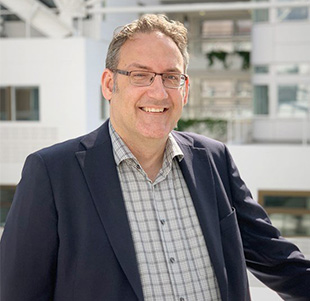 Mats W Lundberg, Sustainable Business Manager, talks about what it takes to drive sustainability in the materials industry and reveals how hydrogen cars were his way into Sandvik.