Relevant GRI Indicators
Sustainable business at heart
Sandvik is committed to using engineering and innovation to advance the world towards more sustainable business. We understand the need to make the shift to new business models and new thinking in line with the UN's Sustainable Development Goals and the Paris Climate Agreement.
The world is facing big challenges. For example, climate change is causing extreme weather events, which are costly to human life and economic stability. But there is a huge estimated upside of transitioning to a low carbon economy. The pressure on the world's finite natural resources is reaching a critical level and this is driving new thinking on a circular rather than linear economy.
The need for new solutions offers new business opportunities. With our proven track record of innovation, Sandvik is well positioned to contribute on this journey. One example is the World Economic Forum's recognition of our production unit in Gimo, Sweden as an advanced Industry 4.0 facility. We are also leading the electrification and automation transition in mining, and are developing the next generation of alloys for renewable energy solutions.
A new world trade landscape and challenges in occupational health, business ethics and supplier and customer relationships are increasingly important in today's world. Our work to set the industry standard, deliver safe and sustainable products and contribute to a sound business climate strengthens our offering to our customers, shareholders as well as current and future employees.
Going forward, there will be even more pressure on businesses, governments and NGOs to work together to create change. The UN's Sustainable Development Goals and the Paris Climate Agreement are significant examples of this unified effort.
A sustainable strategy
Sustainability is an integral part of our strategy and business model, and we are increasingly becoming the leading sustainable business partner for our customers. Our business operations incorporate sustainability into every aspect of their day-to-day work to continuously improve and do things smarter, using fewer resources. We also work with our suppliers to meet the high standards required in this emerging business climate.
Sandvik's strategic agenda rests on seven key focus areas, all connected to and supporting sustainable business. Sustainability excellence is a key differentiator in our ambition of being number one or two in chosen markets and segments. Technology leadership and innovation is closely connected to sustainability since innovations most often lead to reduced environmental impact and sustainability aspirations call for innovative solutions. Accountability and decisions close to our customers means we can quickly adapt our offerings to demands, making sure Sandvik is the most sustainable and productive choice. Efficiency and cost reductions reduce the environmental impact. Through a culture of doing things right we make sure we have policies, processes and control systems in place which together with high safety standards reduce our risk. It also includes corporate citizenship and being involved in the communities where we operate. We strive to recruit and retain exceptional people, and know that sustainability excellence is a decisive factor when the best talents choose their employer.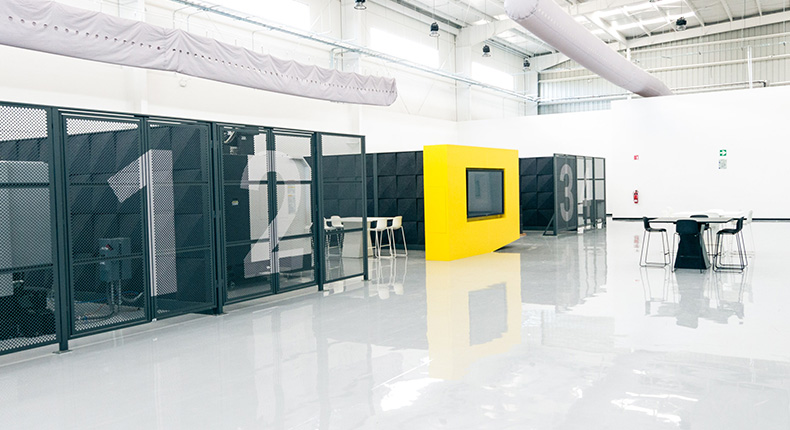 Sustainability – a business advantage
We see sustainability as a business advantage as our innovations help not only ourselves, but also our suppliers and customers to become more sustainable and efficient. We see opportunities for new innovations and new ways of working that will drive efficiency and productivity, open new markets, support our customers and help to sustain long-term growth. We believe that Sandvik can contribute to a better business climate in more challenging environments. Together with our customers, we innovate for improved productivity, leading to reduced cost and reduced environmental impact.
We need to make the shift towards more sustainable business since it's the only way to secure our business long term.
Our values
We work hard on ensuring that we partner with companies that share our values and belief in fair working conditions, human rights, diversity and inclusion as well as strong business ethics, expressed in our Supplier Code of Conduct. Diversity and inclusion, one of our focus areas, has been proven to be a key denominator to business development and success.
Life-cycle perspective
We apply a life-cycle perspective to our products and operations and work together with our suppliers and our customers to become more sustainable and minimize our overall environmental footprint.
We are committed to contributing to a circular society. We minimize resources and materials used, we minimize waste, we recycle, recover and reuse. The largest impact can be made in our offerings and by innovating together with our customers, for example by reducing their emissions, enabling them to use less raw material in their production and ensuring safety in operations. We buy back used inserts and drill bits from our customers and turn them into new ones.
Make The Shift
We aim to grow and secure our business for the future by using our ingenuity and problem-solving capabilities to challenge conventional practices. By working closely with our suppliers and with our customers we widen the impact of our ambitions.
We have already taken the next big step by launching four ambitious 2030 goals, addressing a circular society, climate change, safety and fair play. These goals are presented in more detail in Sustainability goals 2030.
In combination with our exceptional people and transparency ambition, we are convinced our approach will deliver long-term success for our business, customers, employees, society and for our shareholders.
Integrated reporting
As a reflection of our approach to sustainability, we have further integrated sustainability in the 2019 Annual Report. Policies and procedures are found in the sustainable governance section, results in the non-financial notes and best practice examples in the business area sections.
Innovation and productivity
Health and safety
Environmental impact
Use, reuse and recycle
Governance
Partners
Environmental footprint
People