A star is born
In 2018, Sandvik and Stamicarbon launched the super-duplex steel Safurex® STAR, developed together to withstand the corrosive environments in the urea production process.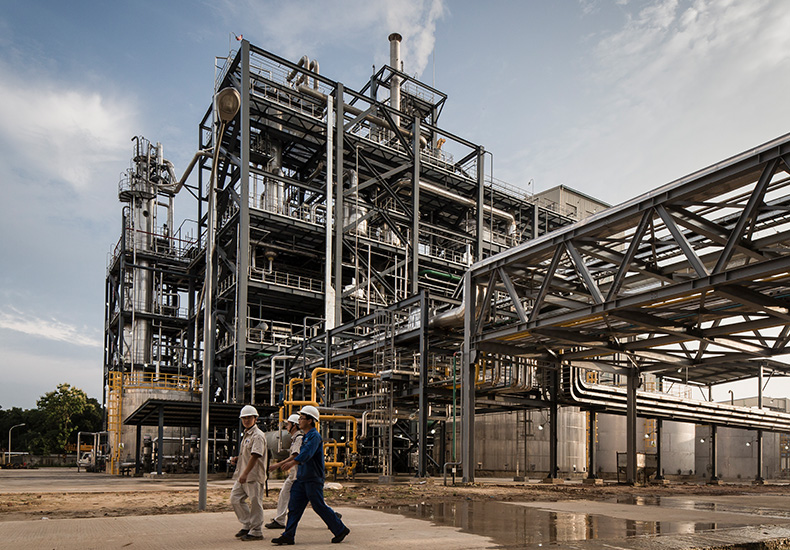 More than 190 million tons of urea is produced each year, made from a mixture of ammonia and carbon dioxide. The vast majority (over 80 percent) of this urea is used to fertilize the world's crops, but urea can also be found in cosmetics, cattle feed, melamine for resins, and in AdBlue®, a solution used as an agent to reduce NOX from combustion gas from diesel engines.
Based in the Netherlands, Stamicarbon has been at the forefront of developing and licensing technology for the urea industry since 1947. Today, more than half of the installed capacity of urea plants around the world use Stamicarbon's technology.
Complex process
The urea process is complex, especially due to the high pressures and temperatures in urea synthesis in combination with a highly corrosive process environment that requires oxygen to inhibit active corrosion.
Some thirty years ago, Stamicarbon partnered with Sandvik to develop a material that could withstand this severe process condition with reduced oxygen, thereby increasing plant output and safety. The partnership resulted in Safurex®, a high-alloy duplex steel that minimizes corrosion in the tubes, high-pressure valves, piping, lining, scrubber and other applications found in urea plants.
"The partnership was established based on the perfect combination of technical knowledge and expertise, combining two leading companies on materials, processes and corrosion expertise in the field of urea," says Joey Dobrée, product portfolio manager at Stamicarbon. "Continuous development and contributions to research and innovation have brought us to where we are today and has resulted in a leading knowledge center for the urea fertilizer industry worldwide."
Reduced cost
Today, the well-recognized Safurex brand has been expanded with Safurex STAR, a super-duplex steel designed to improve corrosion resistance in heat exchanger tubes that are operated at high pressure and temperature. "Safurex STAR has improved mechanical properties, which allow for a thinner wall and lower weight and thus reduce the investment cost for a plant," says Oscar Johansson, product manager at Sandvik.
The two partners continue to provide solutions for the urea industry, with Stamicarbon currently developing digital services that enable plant owners to monitor plant performance and provide information regarding maintenance. These digital applications will combine Stamicarbon's Advance Insight™ Process Monitoring tool with Sandvik's intelligent tube system Sentusys™.
"Stamicarbon is proud to have such a successful strategic partnership with Sandvik, which is providing relevant solutions to the urea industry, considering that Stamicarbon urea plants are producing fertilizer to feed a large part of the world's population," Dobrée concludes.