Doing things right
Sandvik strives to be a responsible and ethical company with a culture of doing things right. Our Code of Conduct is designed to guide all employees in their daily activities to ensure that Sandvik is a good corporate citizen and respectful business partner.
Sandvik's group-wide Code of Conduct provides clear standards, processes and procedures for how employees around the world should act as representatives of the company. It covers a wide range of areas including human rights, working conditions and trade issues. The Code of Conduct also helps to ensure compliance with relevant laws and regulations.
The Code of Conduct is a vital component in The Sandvik Way governance model, which encompasses common steering documents and processes. The Sandvik Way also describes a common culture and ways of working. More about The Sandvik Way.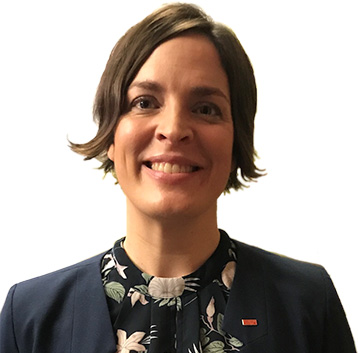 Our core values
The Code of Conduct is based on Sandvik's four core values: Customer Focus, Innovation, Fair Play and Passion to Win. In order to support a more sustainable future for both Sandvik and our stakeholders, we are committed to adhering to the OECD Guidelines for Multinational Enterprises and the UN Guiding Principles on Business and Human Rights.
The Code of Conduct's foundation was built on the United Nations International bill of Human Rights, the International Labour Organization's Declaration on Fundamental Principles and Rights at Work, the Rio Declaration on Environment and Development, and the United Nations Convention against Corruption, as outlined in the ten principles of the United Nations Global Compact, which Sandvik has signed.
Training for all
Sandvik's Code of Conduct is updated regularly and applies to all employees worldwide, including long-time contractors (working more than 90 days). All new employees receive training in the Code of Conduct, including anti-bribery and corruption, and related policies as part of their introduction to Sandvik. Every month, a report is generated to identify training gaps among Sandvik's approximately 42,000 employees. By the end of 2018, 94 (93) percent of employees and long time contractors had conducted Code of Conduct training.
Whistle blowing
Employees and external parties who witness a violation of the Code of Conduct, laws or our policies can report it, anonymously, through Speak Up, a global reporting system. They can also ask questions related to the Code of Conduct through Speak Up. 83 percent of the respondents in Sandvik's 2018 Employee Engagement Survey said they were aware of the whistle blowing process and 74 percent said they trust the system.
Speak Up is available through Sandvik's internet and intranet portals, as well as through telephone hotlines 24 hours a day, 7 days a week, in all major countries (today 50) where Sandvik operates. Speak Up reports are screened and each case is then assigned an investigator from the business area that conducts the investigation, supported by Group functions.
The Group Ethics Office oversees the effectiveness of the Speak Up process. Reports, investigations and remediation are recorded, monitored and included in reporting to the Group Audit Committee.
No retaliation may be taken against an employee or business partner who, in good faith, voices their concern, as is outlined in Sandvik's Speak Up Policy.
In 2018, 206 (230) Speak Up incidents were reported (see distribution in chart below). It took on average 67 days to close a Speak Up case and the substantiation rate amounted to 62 (55) percent.