Customers and new products
Sandvik Materials Technology has got few but large customers. A major portion of them, 38 percent, are in the energy sector where we supply high-alloy products such as stainless steel tubes and strip steel with functional coating that is used, for instance, in fuel cells.
Our stainless steel and high-alloy products are common in the automotive segment where they can be found in air conditioning and air bags. We also serve customers in aerospace with special alloys and our tubular products. Our portfolio for the medical segment is small but growing, particularly through medical wire.
New products and innovations
Sentusys™
The intelligent tube system Sentusys™ helps customers increase safety and control the status of the tubes inside their processes with the help of cloud-based data and sensors embedded in the tube. Customers receive continuous information about temperature, strain and vibration, enabling immediate corrections.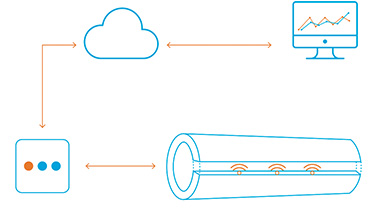 Track and Trace service app
In 2018, Sandvik launched this service app to help customers save time in their daily operations. The app makes it easy for customers to keep track of their orders from Sandvik's distribution centers to their final destination, including information about the shipping route, estimated time of arrival, the number of packages and weight of delivery.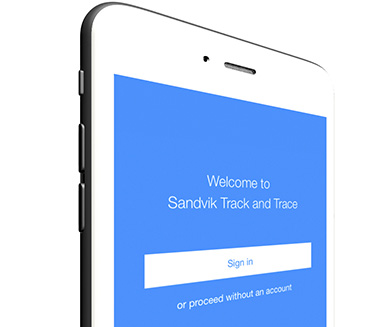 New Superthal® application
Superthal® heating modules are used in laboratory and production furnaces/heaters wherever concentrated heat is needed. Indian customer Bharat Energy Storage Technology has developed a new application where it uses ceramic Superthal heaters to store excess solar and wind energy and, when needed, convert it to electrical heating.