A renewed giant
The industry's largest capacity underground loader is helping the world's largest underground iron ore mine stay at the forefront of technological development.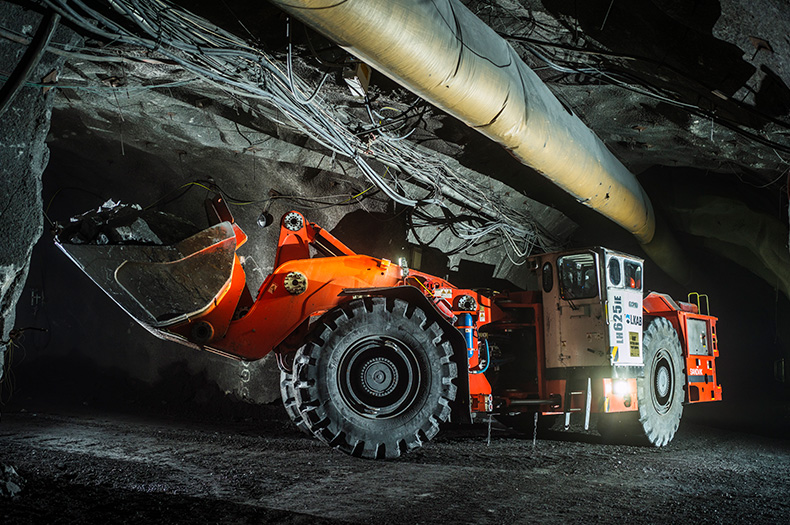 Nearly 1.5 billion tons of crude iron ore have been extracted from the depths of LKAB's Kiruna operation in Sweden since mining began in 1898. Kiruna's orebody is approximately 80 meters wide and four kilometers long, and reaches a depth of up to two kilometers. The deeper the mine has developed, the more costly and complex ventilation has become.
"We had to scale up the mine and for that you need bigger machines, but we saw a lot of problems to take in diesel," says Per Brännman, who oversees the mine's 300-person loading division. "It's not just that you have to put in more ventilation to get a good environment, you also have to do more tunneling. Diesel was just not an option if we wanted to have big, productive machines down here."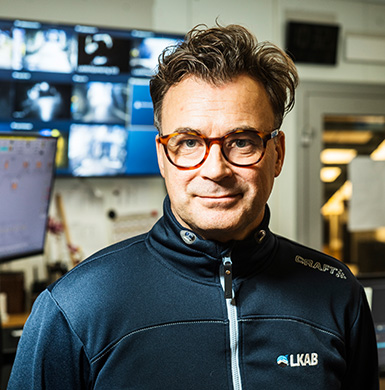 Kiruna was among the industry's earliest adopters when it trialed its first cable-electric loader in 1985, and within a few years the mine decided to migrate to electric-powered production equipment.
With no exhaust emissions, less heat, fewer vibrations and lower noise levels, electric motors improve underground conditions and operator comfort while considerably reducing ventilation requirements. Electric equipment can also reduce a mine's energy costs to a fraction of a comparable diesel-operated unit.
Today the mine relies heavily on a fleet of 17 Sandvik LH625E electric loaders, whose 25-ton payload capacity is essential for achieving Kiruna's daily target of 85,000 tons of ore feed material.
The oldest of the mine's Sandvik loaders is 13 years old and has more than 35,000 production hours, and the legacy units have outdated components. What began as a project to modernize those, and a side project to enhance the cable reeling system, ultimately evolved into a completely upgraded loader model.
"We are very satisfied with the old loaders," Brännman says. "So we wanted that machine, but Sandvik said to us that, 'A lot of these things are obsolete.' After much discussion, we took the decision together with Sandvik to build a new one. And that we did."
Sandvik collaborated closely with LKAB to customize the design of its Toro™ LH625iE loader to meet Kiruna's needs. These included better energy efficiency than the original model with the same industry-largest 25-ton payload capacity, and a larger, more ergonomic operator's cabin.
The new system initially presented some challenges, but LKAB and Sandvik worked together to overcome them.
"With some small adjustments, it works very well right now," Brännman says. "It's really important that we have equipment with the productivity to deliver the high volume of rock we need. If we're not delivering the tons, we can become a bottleneck."
Kiruna received its first two loaders in 2020 and three more will be delivered in 2021 and its sixth in early 2022. LKAB has an option for two more.
"If you're going to do a project like this together, you have to be very open-minded from both sides," Brännman says. "I recommend Sandvik because of their professionalism. In that I include open-minded, keen and very skilled. A win-win collaboration, I would say."