Innovations 2020
Titanium powder
The Additive Manufacturing division commercialized a state-of-the-art titanium powder plant in Sandviken, Sweden enabling Sandvik to offer the widest material range for additive manufacturing on the market. The new plant received an AS9100D certification for deliveries to the aerospace industry and an ISO 13485:2016 certification for deliveries to the medical segment.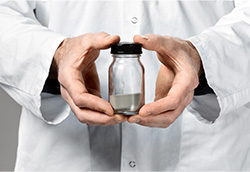 Walter CUT DX
An innovative parting-off system. With the G4014-P groove turning holder and the double-edged DX18 indexable inserts, Walter launched a new system for grooving and parting off on the market.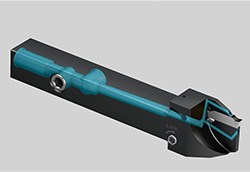 GC4425 and GC4415 Turning grades
The new generation steel turning grades GC4425 and GC4415 bring enhanced technology in every single aspect. They outperform competition in a majority of steel turning applications and provide improved wear resistance, heat resistance and toughness, considerably expanding the application range.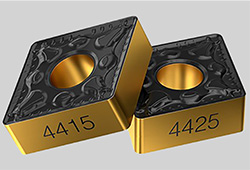 Double Turbo® square shoulder mill
Seco's shoulder mill ensures less power consumption, smoother cutting, longer tool life and better results. The cutter body is made of an optimized corrosion-resistant tool steel with all the properties necessary for longevity and toughness in milling applications. Double Turbo has less environmental impact since nickel coating is unnecessary. In addition, the double-sided insert design gives significant cost-per-edge savings.